So it is time for a new challenge at Open-Minded Crafting Fun Challenges. This challenge is already number 19 - wow, the time flies. Although I haven't been DT from the very beginning, I've participated each challenge. :)
Like the title image tells, the theme for this fortnight is "Roll Out The Red", which basically means you should use lots of red in your creation. Here is my intepretation of the theme and some inspiration for you.
The gorgeous is image is "Floozy" by Barbara Jensen and it was generously provided by Stitchy Bear's Digi Outlet, which is one of our sponsors for this challenge. Floozy reminded me of a saloon girl in a port and hence the nautical gambling theme in the card. I coloured her with ProMarkers and cut with Sizzix Tickets die before layering with black paperboard. The cards are from a real deck of cards. The DPs are from Ahoy There stack by Papermania and I layered them with black paperboard. In addition I used some ribbon, red bow and red bling flowers.
Here you see the inside of the card - also the other DP is from the same stack. As you can see, I created a little space for personal note with Tickets die and black paperboard.
And here is the card from the side so you'll see it in its full glory. ;) I used some 3D foam pads under the image for added dimension.
We have again four great sponsors in the challenge:
Dilly Beans - 3 images
Meljen's Designs
- 4 images
Scribbles Designs - 3 images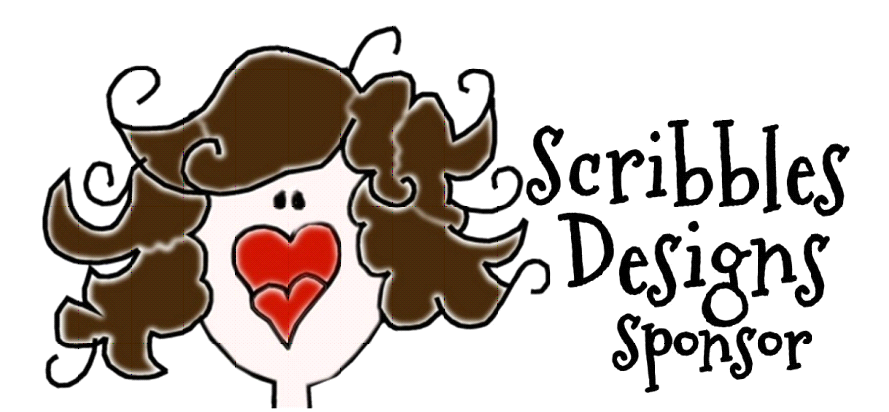 StitchyBear's Digi Outlet
- 3 images up to $10
So hop over to Open-Minded Crafting Fun Challenge blog to see more red! My teamies have created some wonderful inspiration for you, so be sure to check out those before heading to your crafts table. We all look forward to see how you use red in your creations, so remember to participate the challenge during the next two weeks!
I participate with this card in the following challenges:
Doodle Pantry Digital Challenge 50 "Any digi goes"
Sister Act Card Challenge #74 "Anything goes"
Jälleen on uuden haasteen aika
Open-Minded Crafting Fun -haasteblogissa
. Tämä on jo järjestyksessään 19. haaste ja vaikken olekaan ollut DT ihan haasteen alusta alkaen, niin olen kuitenkin ollut mukana jokaisessa haasteessa. :) Kuten otsikkokuva kertoo, niin tällä kertaa näemme punaista, sillä haasteen teemana on
"Roll Out The Red"
. Töissä pitäisi siis käyttää paljon punaista.
DT-työssä käyttämäni kuva on upea Barbara Jensenin
"Floozy",
jonka sain käyttööni Stitchy Bear's Digi Outletilta, joka on yksi sponsoreistamme. Floozy toi mieleeni vanhanajan rantakapakan jossain satamassa, joten tein kortista meri- ja uhkapelihenkisen. Väritin kuvan ProMarkereilla ja stanssasin Sizzixin Tickets stanssilla ennen kuin kerrostin kuvan mustalla kartongilla. Pelikortit ovat ihan aidosta korttipakasta, joka pyöri askartelutavaroideni joukossa. Kuviopaperi on Papermanian Ahoy There -lehtiöstä. Lisukkeena nauhaa, punainen rusetti ja blingikukkasia.
Toisessa kuvassa näkyy kortin sisus, jonne tein pienen tilan henkilökohtaiselle tervehdykselle. Myös tuo toinen kuviopaperi on samasta Papermanian lehtiöstä. Kolmannessa kuvassa näkyy kortti koko komeudessaan sivusta. Kohotin kuvan 3D tarrapaloilla, jotta se nousee kunnolla esiin.
Haasteessa on jälleen mukana neljä upeaa sponsoria:
Dilly Beans
,
Meljen's Designs
,
Scribbles Designs
ja
Stitchy Bear's Digi Outlet
. Suuntaa siis seuraavaksi
Open-Minded Crafting Fun -haasteblogiin
, jos et ole siellä vielä käynyt. Tiimikaverini ovat tehneet toinen toistaan upeampia luomuksia, joista voi ammentaa inspiraatiota ennen askartelupöydän ääreen istumista. Muista osallistua seuraavien kahden viikon kuluessa, sillä odotamme innolla paljon punaista!
Osallistun kortillani seuraaviin haasteisiin:
Doodle Pantry Digital Challenge 50 "Any digi goes"
Sister Act Card Challenge "Anything goes"