Happy Saturday! As I promised last week in my DT post, I'm posting my second DT creation for Open-Minded Crafting Fun Challenge #38 "Doodle" this week.
I also promised last week that this time my creation won't be any wall art, so here you have a matching card to go with last week's creation. I used the same sponsor image as last week, so this is "Flower Shop" by Scribbles Designs. Like I wrote last week, I got so excited with this theme (and this image) that I just had to make another DT work, although usually I post only in the beginning of the challenge... :) Anyway, I coloured the image again with ProMarkers, but this time I doodled around the image with narrow tip marker. I built the background using several DPs from my scraps box and used black cardstock for matting so that the image doesn't blend too much with the background. I coloured some paper flowers with ProMarkers to match the image and used some sticker blings as their centres.
Our fabulous sponsors in this fortnight's challenge are:
Crafty Sentiments - prize: 3 images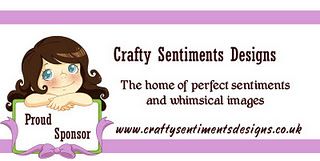 Gerda Steiner Designs - prize: 3 images
Lizzy Love Oddball Art Co.- prize: 3 images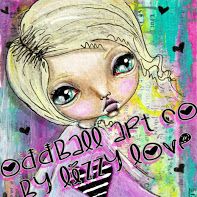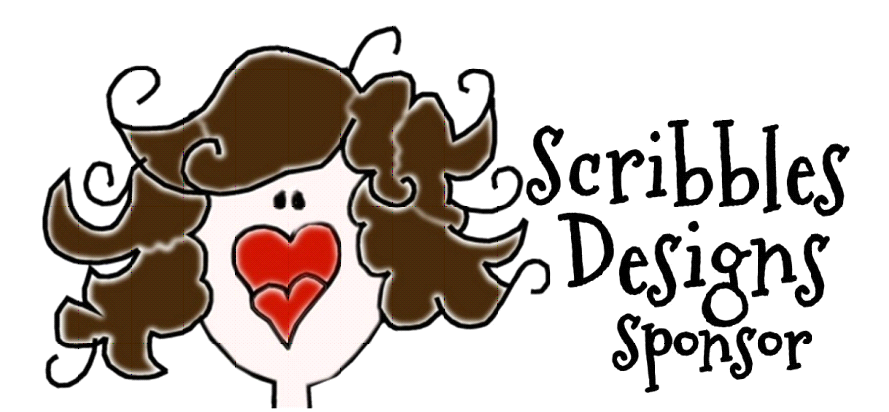 So hop over to Open-Minded Crafting Fun Challenge blog and check out the inspiration my talented teamies have made. Remember to check also the winners and DT favourites from our previous challenge "Inspired By A Song".
Kuten
viime viikon DT-postauksessani
lupasin, tänään julkaisen toisen DT-työni, jonka tein
Open-Minded Crafting Fun -haasteeseen
#38 "Doodle". Lupailin viime viikolla myös, että seuraava työni on jotain muuta kuin taulu, joten tänään tauluun mätsäävä kortti. :) Kuva on sama sponsorimme
Scribbles Designsin "Flower Shop"
, jota käytin myös viime viikon työssäni. Väritin kuvan jälleen ProMarkereilla, mutta tällä kertaa doodlailin kuvan ympäristön ohutkärkisellä sinisellä tussilla. Kuviopaperit kaivoin silppulaatikon kätköistä kuvan värimaailmaan sopivaksi. Kehystykseen käytin mustaa kartonkia, jotta kuva ei uppoa liikaa taustaan. Väritin myös paperikukkia ProMarkererilla kuvaan sopiviksi ja lisäsin vielä tarrablingit niiden keskustoiksi.